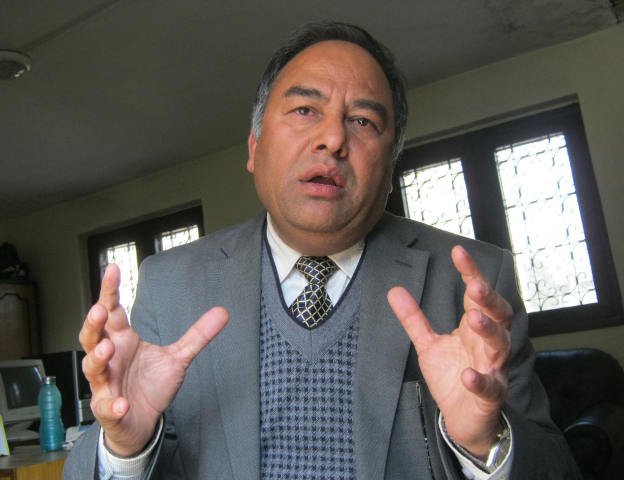 Dr. Dinesh Chandra Devkota
Chair person
I was born in Gorkha, Nepal where I had earned my high school level education from Shree Amar Jyoti Janata High School, Luitel. I did my intermediate and Bachelor level of studies in Engineering from TU/Institute of Engineering, Pulchowk; M.Sc. Civil and Environmental Engineering from USA, and Ph D Engineering Science from Japan and then constantly working to promote science and technology related to engineering development, resource management, vocational training and higher-level planning and programming to help develop this country through my sincere efforts and opportunities as availed in due course of time. My credentials in brief reflect as visiting Professor, CDES/TU, Nepal where my areas of interest were to promote Sustainable Development, Technical Education, Vocational Training and Policy Development, Climate Change, and others. Academician, Nepal Academy of Science and Technology; Chair – Nepal Intellectual Organization (NIO), and former Vice-Chair of National Planning Commission, Government of Nepal.
My role and contribution to the nation as Vice Chairman (VC), and Member (Jan 2009-Sept 2011) of the National Planning Commission (NPC), Government of Nepal (GoN) reflects exemplary evidences in development planning. I had well provided leadership on policy planning, programme development and monitoring of development task of country, and had contributed in high level policy formulation, mainly in the fields of technical education, livelihood promotion, entrepreneurship development, climate change policy (adaptation and mitigation), green economy planning, low carbon growth path, and public-private partnerships and many more.
Before joining to the NPC, I was involved for more than 25 years in several development field, mainly in infrastructure sector and technical and vocational education of Nepal. I equally had contributed to the development and planning /policy formulation through my active participation in several national and international Seminar/Conferences as Key Note Speaker and presenters whereas I have published hundreds of scientific and empirical findings-based papers in several Journals, Proceedings, and Book of Abstract. As a Chairperson of BoT of Gandaki University, it is my faith and belief that my entire efforts in past years while I was trained and experienced in the education and engineering/planning and policy formulation would be humbly translated through effective, scientific, and need-based contribution to facilitate Gandaki University to develop and establish as a pioneering and centre of excellence in the region. I believe in teamwork and hard labor. I am dedicated entirely to the best of my ability to lead Gandaki University to develop it as a platform to work, develop science, and to contribute scientific facets to the region, nation and the entire globe.
---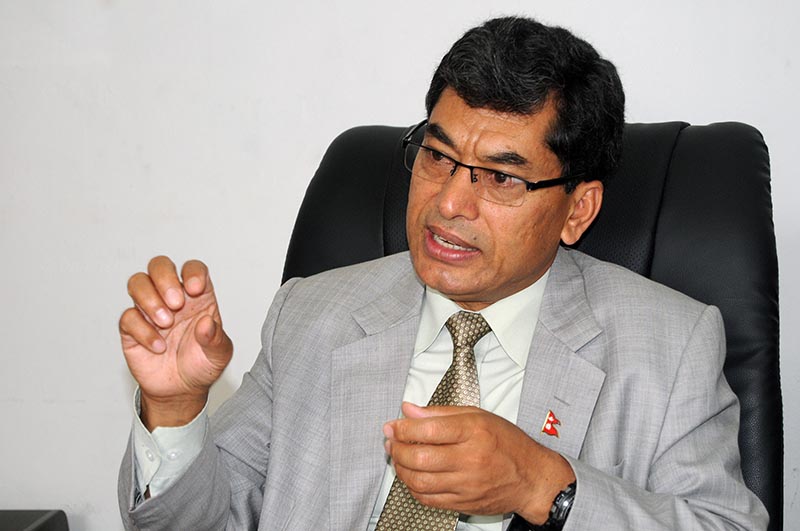 Dr. Min Bahadur Shrestha
Member
Dr. Min Bahadur Shrestha is a senior economist and policy and strategy advisor. He has worked in the areas of economic research, training, monetary policy, financial sector development and strategic planning for more than 30 years. He has also taught economics to MBA students as a visiting faculty. He holds a Ph.D. in Economics from University of Wollongong, Australia. He has obtained Master's degree in Public Administration as well as Master's Degree in Political Science from Tribhuvan University, Nepal and an MBA from Hult International Business School, United Kingdom. He studied graduate level financial economics courses at University of New Orleans, United States.
Dr. Shrestha served as the Vice-Chairman of National Planning Commission of Nepal from September 2016 to July 2017. Prior to that, he worked as the Executive Director of Nepal Rastra Bank, the central bank of Nepal, heading research department. Representing the Bank, he served as the board member of several institutions including Credit Information Centre, Nepal Stock Exchange Limited, Securities Board of Nepal and National Banking Institute. He worked as the Senior Economist for 3 years (2006-2009) and as the Visiting Research Economist for one year (2014-2015) at the South East Asian Central Banks Research and Training Centre based in Kuala Lumpur, Malaysia. He has led a number of research projects on central bank policies, financial economics and economic development covering South East Asian economies.
Dr. Shrestha has led high-level delegations to regional and international meetings and has been the keynote speaker, main presenter, chair and panelist on economics, finance and development related issues at several international and regional summits, forums and conferences. He has published 7 books and a significant number of research papers in peer-reviewed international journals on time series econometrics, capital flows, monetary policy, welfare, international migration, and financial inclusion. He has also worked as the editor and reviewed several papers for international journals.
Dr. Shrestha currently is engaged in implementing a pilot project based on HARIYALI model (a group-based farming model) in Myagdi district of Nepal to help increase the agricultural productivity and production through modernization and commercialization of agricultural activities.
---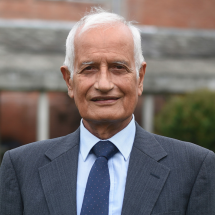 Prof. Suresh Raj Sharma
Member
Prof. Suresh Raj Sharma (born 22 July 1940) is a Nepali educationist and the founder Vice Chancellor of Kathmandu University. He holds a degree of Philosophy in Chemistry from the University of South Bank, London. He was the first executive director of the Council for Technical Education and Vocational Training; Member Secretary in National Education Committee; Member of National Commission for UNESCO; National Delegate to the SAARC Technical committee on science and technology etc. Dr Sharma is a well-known educational administrator. He has made significant contribution to the development of education policy in Nepal. He has a number of books, research papers, articles, secondary school curriculum textbook and many more to his credit. He is the life member of the boad of trustees of Kathmandu University.
At present, Prof. Sharma is the member of the board of trustees of Gandaki University.
---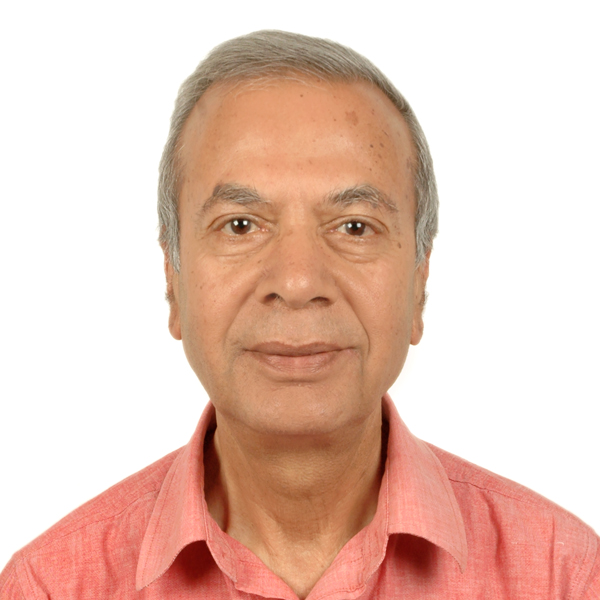 Prof. Dr.Ramesh Kant Adhikari
Member
Dr.Ramesh Kant Adhikari had his basic education in different institutions in Nepal and India. He joined Tribhuvan University at the Institute of Medicine in 1979 as a lecturer in the department of Child Health. He served the institute in different capacities including as the Campus Chief of Maharajgunj Medical Campus and Dean. He retired from the institute in 2012. He was instrumental in establishing the Child Health Research Project at IoM in collaboration with All India Institute of Medical Sciences and University of Bergen. He has conducted a number of studies related to child nutrition, diarrheal diseases and medical ethics and medical education. He has extensively published original articles and books in the field of his research interest. He is currently an academician at Nepal Academy of Science and Technology.
---
Krishna Acharya has been able to garner an array of experience over the years, which is one of his fortes. His presence in some of the prominent institutions such as Gandaki Noodles (RARA) as founding member, one of the pioneers of Instant Noodles in Nepal, where he served as a Managing Director and Dish Home. Furthermore, he has delved into the realm of politics by working as a member of Interim Legislative Parliament and also as a member of Electricity Tariff Fixation Committee. As a leading figurehead of RM group, he is currently involved as Chairman in companies such as People's Energy, Bindhyabasini Hydropower, Multi Energy, Ripoo Mardenee and Win Private Limited. As influential as he is in the business sphere, he carries the same dignity in the social sphere as well which is substantiated by his involvement in Rotary Club of Pashupati, Nepal Red Cross Society, Iscon Nepal and Union of Industry and Commerce, a non-profit and non-political business organization having networks all over Nepal.
---
Vice President, Nepal Media Society.
Past- President, Nepal Association of Foreign Employment Agencies.
Past-Vice President, Nepal Association of Foreign Employment Agencies.
Advisor, the Ministry of Labour and Transport Management from 2001 to 2002.
Organizer of Ranidevi Primary School Construction Committee, Lazimpat, Kathmandu.
Chartered President, Nepal Kingdom Lions Club from April 2003.
President, Lions Club of Kathmandu Kingdom from 2001 till April 2003.
Vice President, Human Rights and Peace Foundation (HURPEF) Nepal since 2002.
Life long member of Red Cross Society.
Member of Lekhnath Club, Pokhara.
President, Don Bosco Training Centre Institute, Lazimpat, Kathmandu.
Past-President, Triveni Academy College, Lekhnath –2, Kaski.
Past-Vice President, Nepal Basketball Association, National Sports Council, Kathmandu, Nepal.
President, Civic Concern Society Nepal Publisher, Khabardar Saptahik Patrika.
President, Royal Medical Centre.
Director, Gorkha Development Bank.
Director, Nepal Printers & Traders Co-operative Ltd.
President, Oskar College, Kathmandu (2066/09/25–2068/12/28)
Mr Dhakal is one of the leading entrepreneurs of the country. He is the Executive Chairman of IME Group of Companies, one of the fastest growing business conglomerates in Nepal, which has its remarkable presence in banking, money service, IT, trading, hydro-energy, travel and tourism, cable car and infrastructures.
Mr. Dhakal set up International Money Express (IME) in 2001 in Nepal and Malaysia to facilitate the migrant workers in Malaysia to send their earnings homes. This arrangement has not only become productive, but also paved pathway to institutionalizing the formal means of remittances. Remittance payment locations in every corner of the country have ensured rural communities' access to finance and this has contributed greatly in poverty alleviation, one of the fundamental objectives of Millennium Development Goals. For his outstanding contribution in the national economy by bringing in the largest volume of remittances, he has also been conferred with the CIP award 2014 by the government of Nepal, Business Personality of the year 2014 by Kantipur Publications and Gorkha Dakshin Bahu IV from the then King of Nepal Gyanendra Bir Bikram Shah. His involvement in banking sector also reflects his visionary leadership as he shouldered to execute the merger policy of Government of Nepal and Nepal Rasta Bank with successful merger of Global IME Bank and other six financial institutions of Nepal.
Mr. Dhakal is the Honorary Consul of the Republic of Indonesia to Nepal since 2010, Chairman of Global IME Bank Limited, Nepal, Executive Chairman of IME Group of Companies, a business conglomerate that has a wide array of investment portfolios and IME Ltd., the number one remittance company of Nepal and CIP award winner 2014. He is a member (Permanent Invitee) of Investment Board Nepal (Government body chaired by the Prime Minister of Nepal), Executive Committee Member of Federation of Nepalese Chambers of Commerce and Industry (FNCCI), Chairperson of International and NRN Investment Promotion Committee, President of Nepal Malaysia Chamber of Commerce and Industry, Vice-Chairman of International Chamber of Commerce and Industry Nepal (ICC-N), Nepal German Chamber of Commerce and Industry (NGCCI) and Western Development Forum (a non-profit organization for the overall development of the western part of Nepal that includes three zones/sixteen districts).
Dr. Jeet Joshee is Associate Vice President for International Education and Global Engagement and Dean of the College of Professional and International Education at California State University, Long Beach (CSULB). As Associate Vice President, Dr. Joshee is the Chief International Officer of the University. In this role, he advises the President and Provost on all matters related to international education and advances the university's global mission by establishing strategic international partnerships and creating engagement opportunities for students, faculty and staff. He oversees the strategic plan for international education and works to enhance the internationalization goals of the campus. He works closely with the administration, faculty, staff and students on all matters related to international programs at CSULB. Similarly, he works with Presidents, Senior Administrators, faculty and foreign government officials in many countries around the world to advance the internationalization strategies of Cal State Long Beach.
As the Dean of the College, he is responsible for CPIE's various programs and departments that includes self-support graduate and undergraduate degrees, professional certificate programs, online programs, the American Language Institute, the Center for International Trade and Transportation, Advanced Media Production Center, International Training Programs, Summer Session, Winter Session and Open University programs. As the Dean of the major outreach division of the university, Dr. Joshee works with business, industry and the Long Beach community on a regular basis. Dr. Joshee also holds the rank of Professor in the CSULB College of Education.
Before moving to Cal State Long Beach, he was Dean of the College of Extended Learning at Cal State San Bernardino. During his tenure there, he significantly expanded international management training programs, ESL programs and established a China and Korea Programs Office. In 2007, Dr. Joshee chaired the Comprehensive Economic Development Strategy (CEDS) committee for the County of San Bernardino's Economic Development Agency and served on the Board of Advisors in the San Bernardino County's International Trade Advisory Council.
Previously, Dr. Joshee was Assistant Dean and Associate Professor in the College of Continuing Studies at University of Connecticut. He oversaw the College's academic affairs, chaired the faculty committee and supervised the operations of Summer Session, Intersessions, International Programs and Special Sessions credit programs.
Dr. Joshee's teaching and research areas include international development education and culture studies. At the University of Connecticut, he developed several intensive, short-term international culture study programs and led student groups as a faculty member to Cuba, Thailand and Nepal. He strongly believes that courses dealing with global education and cultural understanding should be part of the core curriculum in American higher education and that it should be required for every student we graduate.
Dr. Joshee has also held position at the University of Massachusetts Amherst as head of credit program in the Division of Continuing Education. He received his Doctoral and Master degrees in International Education at UMass. Additionally, he has a Masters degree from the School for International Training in Vermont. His previous experience includes work with educators from many foreign countries, with the US Peace Corps and as a consultant to the World Bank and several USAID projects.
Professionally, Dr. Joshee is an active member of several professional associations including the Association of International Education Administrators (AIEA), European Association of International Education (EAIE), Asia-Pacific Association of International Education (APAIE), Association of International Educators- NAFSA, University Professional and Continuing Education Association (UPCEA) and American International Recruitment Council (AIRC). He served on AIEA and AIRC Boards of Directors.
In recent years, Dr. Joshee took the role of President of AIRC in 2018. He was elected President-elect of AIRC in 2016 and served on its board as well as Chairing the 2017 Annual Conference Committee. AIRC is a standards development organization and a leader in international student recruitment consisting of over 400 member institutions from USA and around the world. In the past, he has also Chaired AIRC's Certification Commission.
Previously, he has also served on UPCEA's Board of Directors and has chaired its Opportunities and Equity Committee. He was also the Chair of the Global Associates Knowledge Network, UPCEA's international arm, and a Commissioner of UPCEA's International Commission. He has also held positions in North American Association of Summer Sessions (NAASS) and the Association of University Summer Sessions (AUSS).
Dr. Joshee currently serves on the Executive Advisory Board of the The American University in Egypt which is in process of development. He has also worked with the American University of Phnom Penh in Cambodia. Recently, Dr. Joshee was appointed by the Chief Minister of Gandaki Province in Nepal as a member of the Board of Trustees of the Gandaki University in Pokhara, Nepal.
---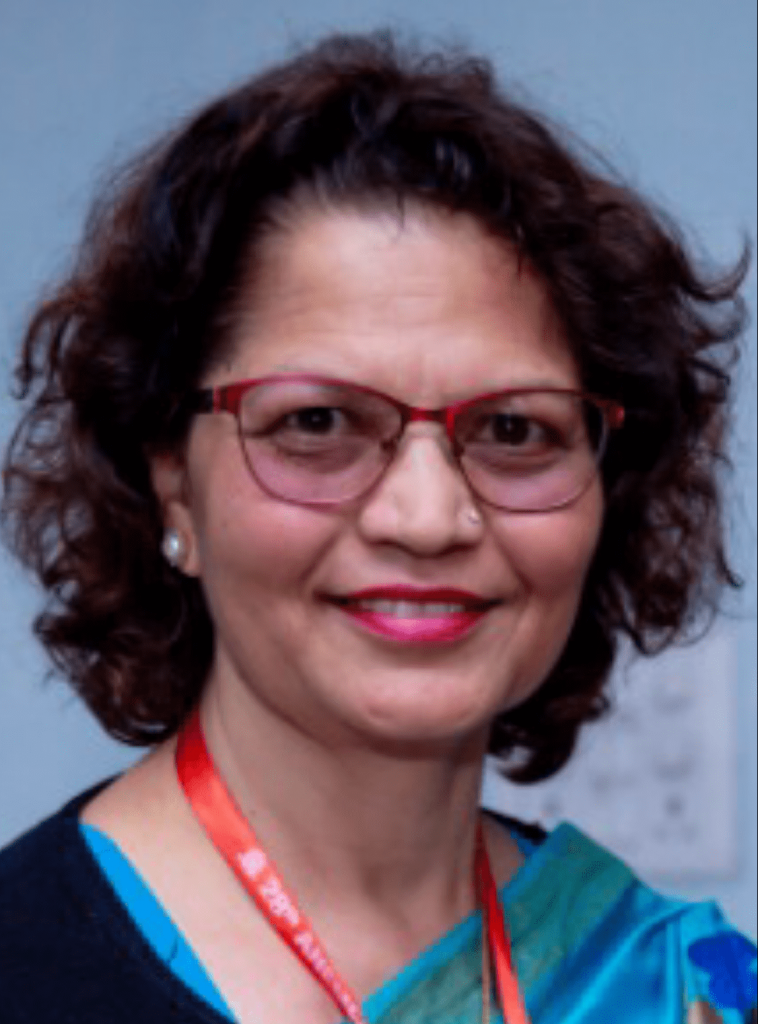 Dr. Mrs.Chandika Pandit MBBS, MD (OB-GYN)
Member
Board of director Western Regional Hospital(2059-2061)
Board of directorate: BPKM Cancer Hospital (2072)
Consultant Gynecologist: Western Regional Hospital Government of Nepal(2063-2070) and Fewa City Hospital Pvt Ltd.(2002-Till the date)
Associate Professor: Gandaki Medical College, Pokhara Nepal(2070-Till now)
Nepal Medical Council(Member)
Nepal Medical Association
Member of Asia Oceania Research organization
Member of American Society of Clinical Oncology.
---
Professor in Urban planning at the Institute of Engineering and teaching for 24 years. Holds PhD in Urban Planning (specializing in eco cities). Did M.Sc. in Infrastructure Planning from the University of Stuttgart, Germany and basic degree is Bachelor's in Civil Engineering. Is currently the Deputy Director at the Centre for Disaster studies at the Institute of Engineering and has led a number of research projects related to ecological urban planning, Disaster resilience, equitable urban resilience, sustainable development, gender mainstreaming among others.
Is the Program coordinator for the M.Sc. in Energy for Sustainable Social Development program, which is two years master's program being conducted at the Department of Architecture at the Institute of Engineering in collaboration with NTNU, Trondheim, Norway.
Is the coordinator of the Nepal National Urban Forum and also the Chairperson of Women in engineering business committee at Nepal Engineering Association. Is the member of the Madan Bhandari Technological University Infrastructure Development Committee and also member of the Co investment Direction committee, NPC.
Has published various research works especially in the field of eco city and sustainable development, and has been a visiting scholar at other international universities.